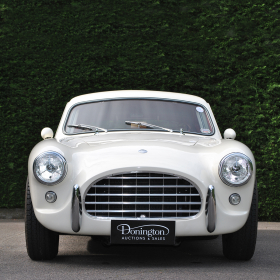 Donington Auctions
Donington Auctions and Sales operates in both Australia and New Zealand with its head office based in Melbourne. They specialise in fine cars, motorcycles, automobilia & single owner Estates. Their aim is to have more tailored motoring sales which are smaller and more curated, such as their inaugural auction titled "Motoring Through The Ages – From the Collection of the late Geoff Deacon".
The auction house's founders are motoring specialists, Robbie Richards & Cameron Sabine, who work along with a range of consultant specialists including Paul Sabine, and all have significant experience and have worked with top tier dealer and global auction houses such as Christie's, Sotheby's & Bonhams.
Their annual auction calendar is likely to feature a monthly sale which initially will be offered as a timed online auction. Each sale will typically have a defined viewing period Friday through to Sunday prior to the auction closing on Tuesday (usually from 11.50am). In most instances, the viewing will be at their rooms in Cheltenham, which is in bayside Melbourne.
Cheltenham, VIC
08 Oct 2022
Cheltenham, VIC
09 Oct 2022
Cheltenham, VIC
16 Oct 2022
---