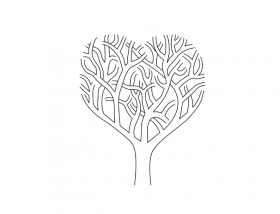 Art for the Wilderness
Ordinarily, we do not place charity auctions on Find Lots Online, however this is such a good one, we couldn't resist!
This auction has been organised to raise money for the Wilderness Society, with the works being offered in two tranches:
Live Auction: Lots 1 - 35
Silent Auction: Lots 36 - 96
Artists include:
Tony Amos, Sam Armstrong, Walter Barda, Max Berry, Lisa Black, Kitty Callaghan, Tom Carment, Julia Champtaloup, Julia Charles, Alison Coates, Bruno Cowen, Michael Corridore, Lottie Consalvo, Andrew Cowen, Toe Crouch, Elisabeth Cummings, Sophie Cunningham, Henry Curchod, Matteo Dal Vera & Michael Weatherill, Jacqui Dean, Marina DeBris, Tracey Deep, Rox Deluca, Charles Dennington, Chris de Rosa, Adrienne Doig, Ed Douglas, Pippin Drysdale, Sarah Ducker, John Feely, Cutler Footway, Heath Franco, Adrienne Gaha, Emma Goodsir, Bruce Goold, Donna Green, Julie Green, Derek Henderson, Jan Howlin, Theresa Hunt, Glendyn Ivin, Theresa Jackson, Annelies Jahn, Leila Jeffreys, Anna Johnson, Annita Keating, Ingvar Kenne, Peter Kingston, Janet Laurence, Elise Lockwood, Tim Maguire, Matthew Martin, Sally McInerney, David McKay, Noel McKenna, Paul McNeil, Danie Mellor, Nigel Milsom, Reg Mombassa, David Moore, Robert Moore, Rosella Namok, Peter O'Doherty, Susan O'Doherty, Stephen Ormandy, Raquel Ormella, Amanda Penrose Hart, George Raftopoulos, Ollie Ritchie, Victoria Roberts, Jason Rogers, Joan Ross, Liane Rossler, Craig Ruddy, Zoë Sadokierski, Luke Sciberras, Michaela Skovranova, Andrew Southam, Lisa Stack, Hopi Steiner, Raymond Steiner, Hugh Stewart, Maya Stocks, Ann Thomson, Savanhdary Vongpoothorn, David Art Wales, Emma Walker, Judy Watson, Kati Watson, Gerry Wedd, John Witzig, Zoe Young, Gulumbu Yunupingu.
After the last day of viewing (Sunday), you are invited for drinks and the live auction, from 5pm - 8pm. Bidding for the silent auction opens Friday 30 August 10am, and closes 30 minutes after the conclusion of live auction.
Phone bidding (on live auction lots 1 - 35 only)
is available on request for registered bidders. To register to bid via phone, please call 0413 538028.
Absentee Bidding
is available for both the live and silent auction. You will need to fill in the absentee bidder form and send with photo ID to artforthewilderness@gmail.com. Please note that there are timing deadlines for each part of the auction as follows:
For the Live Auction (Lots 1 - 35): Absentee bids close on Sunday 1 September at 2pm.
For the Silent Auction (Lots 36 - 96): Absentee bids close on Sunday 1 September at 12pm.


Remember, 100% of the proceeds will go to the Wilderness Society.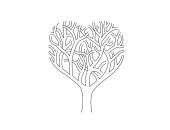 Woollahra, NSW
01 Sep 2019
---