Lot #707 - Collection of 3 x tools to incl.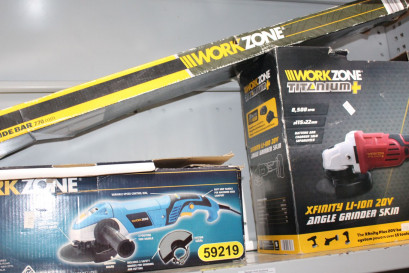 Auction House:

Bargain Hunt Auctions

Sale Name:

Vintage, Collectables & Estate Auction

Sale Date:

29 Feb 2020 ~ 10am (AEDT)

Lot #:

Lot Description:

Collection of 3 x tools to incl.

a Workzone universal guidebar 770mm, Workzone angle grinder 125mm discs, 1200 watt motor, model no. 59219, and a Workzone titanium cordless angle grinder, comes with battery, no charger, 115mm disc diameter

Estimate:

A$0 - 0

Realised Price:

*****

Can't see the realised price? Upgrade your subscription now!

Category:

Unclassified
This Sale has been held and this item is no longer available. Details are provided for information purposes only.
You might also be interested in these lots from forthcoming auctions