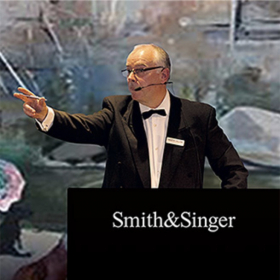 Smith & Singer
Smith & Singer (formerly trading as Sotheby's Australia) commenced operations in 2020.
Following an immensely successful decade operating as Sotheby's Australia under a strict licensing agreement from Sotheby's International, the owners of the company – Gary Singer and Geoffrey Smith – decided to rebrand with their own names as a married couple in Australia in January 2020.
The head office is located in a lovely historic building in Collins Street, Melbourne (at the "Paris" end of Colllins Street) and they also have large offices in Sydney, located in Queen Street, Woollahra.
They regularly conduct specialised sales in:
• Australian & International Art
• Fine Jewellery
They plan to hold about 9 sales per year.
---