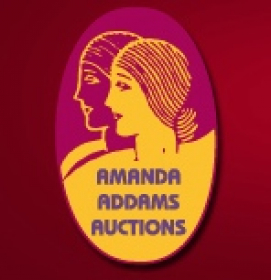 Amanda Addams Auctions
Amanda Addams Auctions is a Melbourne-based auction house. They are moving to new rooms in Bentleigh in July 2018, having held their final sale at their Kew rooms in March.
Founded by Amanda & David Freeman, the auction house focuses on antiques, jewellery, collectables & Estate sales.
Their annual auction calendar features a monthly sale, which is usually held on the first Monday of the month, in the evening. Viewings for these auctions take place on the Saturday (11am - 4pm) prior to the sale and also on the day of the auction (12noon till 6pm).
Please note that this auction house does not provide their auction results for us to publish, although they do provide results for a selection of auction highlights.
---